Van Den Hul - The VDH HDMI FLAT SE Cable

Van Den Hul - The VDH HDMI FLAT SE, HDMI Flat-Cable.


[Terminated with Special HDMI-Plugs]


Description
The VDH HDMI Flat SE, a new high quality, flat shaped, HDMI cable that is fully compliant with the High Speed standard for lengths up to 3 meter.
The HDMI Flat SE is a special edition of our HDMI Flat HEAC. We were able to reduce the cost considerably in reference to our "regular" HDMI Flat HEAC. No Redmere chip is needed and we can work with AWG 28 strands of tin plated high purity Oxygen Free Copper.
The downside is this only works up to 3,0 meter length. In case you need a longer length or when you prefer the AWG 26 silver plated strands of high purity Oxygen Free Copper, the VDH HDMI Flat HEAC should be your choice.
Fully compliant with the HDMI™ High Speed & Ethernet specification for lengths up to 3.0 meter.
Supports display resolutions up to 4096 x 2160; warranted for lengths up to 3,0m.
High-quality HDMI 'Type A' connectors with heavy gold plated contacts provide solid and reliable connections.
High-density-coated Oxygen Free Copper conductors warrant minimum signal attenuation.
In addition to the cable's Hulliflex® jacket, the internal conductors' special coating adds extra protection against aggressive environmental conditions.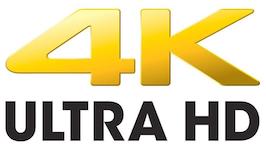 Offering exceptional performance and value for money, The VDH HDMI Flat SE delivers clear sharp images, accurate color definition, vivid contrast and an infinity of fine detail up to the highest video resolutions. Sound at any digital format is matchless.
Customer reviews
Unfortunately there are no review yet. Be the first who rate this product.
For more information, please visit the
home page
for this product.